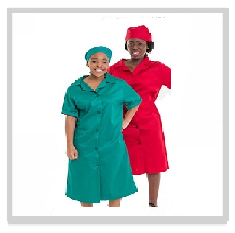 Ladies Canteen Coat Overalls (poly cotton) in all Workwear Colours (poly cotton) button down front / Short Sleeves. We make up your orders in whichever colour you require. 
R135.00
Above prices are for sizes from 32 to 44 (bigger sizes – rise per size)
MOQ applies to make up orders.